Obituary for Darla Watts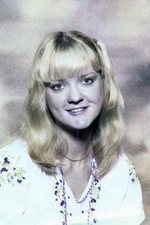 Darla D. Watts, age 57 years, of Columbia, Mo., died Friday, August 3, 2018 at the Villas at Blue Ridge in Columbia, Mo.

She was born on March 5, 1961 in Fulton, Mo. the daughter of James and Barbara Sheets. She was married on May 7 1983 in Jefferson City, Mo. to David Plotner. In 2004, at Freeburg, Mo. she married Jeff Watts.

A lifelong resident of the Holts Summit area, Darla was a 1979 graduate of Fulton High School.

Darla was employed as a Receptionist with the Missouri Dept. of Corrections for thirteen years. Previously, she had been employed by the Salvation Army in flood relief from 1993 until 1998.

She was passionate about her children and animals. She loved music, dancing, Indian handcrafting, and being in nature. Darla enjoyed traveling to tropical destinations and tending her garden.

Survivors include: her husband, Jeff Watts of Little Rock, Arkansas; two children, Presha Kurre and her husband Jesse of Jefferson City, Mo. and Phillip "Ryan" Plotner and his wife Crystal of Jefferson City, Mo.; his parents, James Sheets of Fulton, Mo and Barbara Farris of Springfield, Mo.; two sisters, Shannon Olson of Austin, Texas, Kathy Preffitt and her husband Dave of Springfield, Mo.; two brothers, Jim Sheets and his wife Debbie of Fulton, Mo. and Chuck Farris of Springfield, Mo.; and four grandchildren, Tyler Capps, Caden Plotner, Sierra Magill, and Olivia Kurre.

She was preceded in death by her grandmother, Hazel Sheets.

A private family memorial service will be conducted.

Those desiring may make memorial contributions to the Darla Watts Memorial Fund.

Funeral arrangements are under the direction of Freeman Mortuary.


Order Flowers