Obituary for Keith Hoffmann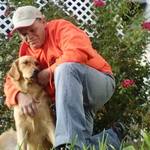 Keith Edwin Hoffmann, 49, of Centertown, Mo., passed away on Thursday, August 2, 2018, at the University Hospital – Columbia surrounded by his family.

He was born on September 30, 1968 in Florissant, Mo., the son of Frederick Marlin and Dewey Marie (Cooper) Hoffmann.

A lifelong resident of the Central Missouri area, he graduated from Macon High School in Macon, Mo. and later attended college at Northwest Missouri State University.

He was currently an employee of Unilever in Jefferson City working in the pre-weigh department. Previously, he had been employed by 3M in Columbia, Mo.

Keith enjoyed the outdoors – fishing, gardening his vegetables and roses. He loved spending time with his two dogs and cheering on the Steelers. He also enjoyed the gun range.

Survivors include his mother, Dewey Marie Hoffmann of Centertown, Mo.; his brother, Kenneth Dale Hoffmann of Macon, Mo.; his sister, Sandra Loree Hoffmann of Macon, Mo.; one niece, Amber Rose Hoffmann; two great-nephews, Logan James Hoag and Tyler Anthony Odum; and numerous aunts, uncles, cousins and countless friends.

He was preceded in death by his father, and his half-brother, Frederick Edward Reese.

Visitation will be held from 10:00 am until 12:00 Noon on Wednesday, August 8, 2018 at the Centertown Baptist Church.

Funeral services will follow at 12:00 Noon Wednesday at the Centertown Baptist Church with the Reverend Stephen Bickel officiating.

Memorial contributions are suggested to the American Society for Prevention of Cruelty to Animals, www.aspca.org.

Funeral arrangements are under the direction of Freeman Mortuary.
Order Flowers