Obituary for Brenda Miller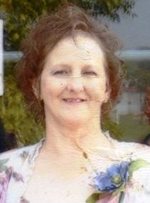 Mrs. Brenda Kay Miller, age 60 years, of Mary's Home, Mo., passed away Thursday, June 21, 2018 at the Capital Region Medical Center surrounded by family.

Brenda was born on August 23, 1957 in Jefferson City, Mo. the daughter of James L. "Lee" and Pearl M. (Belt) Porter. She was married on June 15, 1974 in Eugene, Mo. to Warren A. Miller.

A lifelong resident of the central Missouri area, Brenda attended Cole County R-5 High School in Eugene, Mo.

Brenda was employed with Jefferson City Manor for 25 years from 1982 until 2007. She helped the nursing home in many ways through those years and she truly enjoyed caring for others. She possessed a strong work ethic and was very passionate about the high level of care the residents should receive.

Brenda cherished time outdoors with her family, especially camping and fishing. Many of their family trips were focused around outdoor activities with visiting historical sites and national parks. She always loved her annual sister's trip and would talk about it for months after. During her free time, she enjoyed playing pool, cards and dancing with her husband. She will be remembered for her kind heart and generously giving to others to lift their spirits.

Survivors include: her husband for 44 years, Warren Miller; three children, Daniel A. Miller (fiancée, Sarah Bartell), Shelly D. Taylor, and Christina R. Eickhoff (husband John), all of Eugene, Mo.; seven brothers and sisters, Annie Watts, Ronald Porter (wife Becky), Wilma Kliethermes (husband James), Jerry Porter (wife Jeannie), John "Bud" Porter (wife Linda), Ruby Hart (husband John), and David Porter; 17 grandchildren and two great-grandchildren.

She was preceded in death by her parents; two brothers, Jimmy Porter and Bob Porter; and one grandson, Paul Allen Miller.

Visitation will be at Freeman Mortuary from 10:00 until 12:00 p.m. Wednesday, June 27, 2018.

Funeral services will be conducted at 12:00 p.m. Wednesday, June 27, 2018 in the Freeman Chapel with the Reverend Shane Crum officiating. Graveside services and interment will be held at the Hickory Hill Cemetery in Hickory Hill, Mo.

In lieu of flowers, memorial contributions are suggested to the American Diabetes Association.

Funeral arrangements are under the direction of Freeman Mortuary.
Order Flowers