Obituary for Mary Beth Dobbs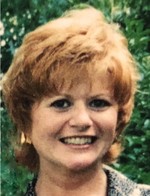 Mary Elizabeth Dobbs, 59, of Jefferson City, passed away peacefully June 15, 2018, at her home.

Mary Beth was born January 21, 1959, in Fort Chaffee, AR, the daughter of the late Eva Maurine (Coleman) Dobbs and James Claud Dobbs. She graduated from Liberty High School in Mountain View, MO, and received a Bachelor of Arts in Political Science from Arkansas State University, Jonesboro.

She was united in marriage on November 7, 1987, at the First Presbyterian Church, Jefferson City, to Bryan L. Forbis, who preceded her in death on December 27, 2003.

Mary Beth worked in Missouri Governor Christopher S. "Kit" Bond's Office of Constituent Services from 1981 to 1985. She also worked for Missouri Governor John D. Ashcroft. In 1986, she moved to Kansas City to join the core team for Bond's 1986 U.S. Senate campaign. Mary Beth was the Director of Scheduling and Travel for Missourians for Kit Bond, working with Bond's closest allies and county coordinators to reach the greatest number of Missourians. Mary Beth was indispensable to the campaign's success.

In 1987, Mary Beth returned to Jefferson City to be sworn in as a U.S. Senate staffer, serving as the Deputy Director of Constituent Services and In-State Services. In 1989, Mary Beth was promoted to Deputy Chief of Staff and Director of the Office of In-State Services for Senator Bond. Over the next 10 years, Mary Beth worked directly with Missourians on Bond's behalf. She listened carefully to citizens' policy ideas and helped Bond change government in response. Mary Beth was adept at navigating through government bureaucracy to solve constituent problems. She was the tip of the spear in making state and federal government responsive to citizen needs.

Mary Beth lived life to the fullest. In addition to her political acumen, she was a talented musician, chef, and gardener. Mary Beth and Bryan loved to travel and entertain.

Survivors include her brother, Jay Dobbs, Alexandria, VA; two aunts and several cousins; brother-in-law, Allan Forbis (Carol); and numerous friends including Kit Bond, Phyllis Parker, Jill Foval Crouch, Jane Gilbert, Leslie Holloway, Jean Feather, Carol Scott, and many caregivers over the past 20 years, especially Debbie Lueckenhoff.

Sincere thanks to Dr. Scott Anderson and Goldschmidt Cancer Center; Dr. Diane Light, her nurse Lisa, and Capital Region Medical Center; Dr. Dustin Warbritton; Dr. J.C. Standlee; Dr. David Carron; Dr. Robert J. McDonald; Dr. Fred Bodenhamer; Trainer Wes Lochhead and Capital Region Healthplex; Physical Therapist Jennifer Urich; Dr. Jon Rupright, Nurse Practitioner Chamelle March, and Rusk Rehabilitation Center; Whaley's East End Pharmacy; and Hospice Compassus.

Graveside services will be held at 1:00 pm, Friday, June 22, at St. John's Lutheran Church Cemetery, Schubert. A memorial service will be held at 11:00 am, Wednesday, June 27, at First Presbyterian Church, Jefferson City, with a lunch following in Knox Hall at the church.

In lieu of flowers, memorial contributions are suggested to University of Missouri-Columbia Bryan L. Forbis Scholarship, St. John's Lutheran Church Cemetery, First Presbyterian Church, Hospice Compassus, or the charity of the donor's choice.

Funeral arrangements are under the direction of Freeman Mortuary.

Order Flowers