Obituary for Russell Cole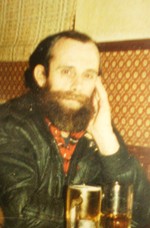 Mr. Russell George Cole, age 71 years, of Jefferson City, Mo., passed away Friday, May 11, 2018 at the Villa Marie Nursing Center.

He was born December 31, 1946 in Erie, Pennsylvania. He was a dedicated son to his mom, Rose Marie Fickenworth and her husband, Theodore Robert Brown.

Russ was proud to serve in the Pennsylvania National Guard from 1964 until 1968 with the First Battalion of the Second Infantry being honorably discharged as a Private E-1. He was a decorated expert marksman from his time in the National Guard.

He was employed with General Electric in Erie, Pennsylvania from 1968 until 1980. Russ was a talented mechanic and loved working on vehicles. In 1981, he moved to Arizona and was employed in a body shop for a few years. He later moved to the central Missouri area to be closer to his family. During that time he was a loyal employee of the Missouri Division of Facilities Management from November 27, 1983 until his retirement on June 30, 2005. Russ shared responsibilities for all the maintenance activities at the Missouri Boulevard State Office Building, Petro Lab and the Revenue Warehouse.

Russ was a classic car nut and a huge NASCAR fan, with Dale Earnhardt and Dale, Jr. being his favorite drivers. He even had quite the collection of their memorabilia. He loved traveling to the Indianapolis Motor Speedway and the Texas Motor Speedway to watch races. Russ also cherished time outdoors, especially hunting and fishing with family. He will be remembered for his kind heart.

Survivors include: eight brothers and sisters, Rosalie Johns of Union City, Pennsylvania, Roxanne Wetmore and her husband Chuck of Springtown, Texas, Mildred McCutcheon and her husband Don of Shreveport, Louisiana, Carol Skarzenski and her husband Matthew of Union City, Pennsylvania, Rick Cole and his wife Elaine of Jefferson City, Mo., Karen Reinkemeyer and her husband Edward of Jefferson City, Mo., Cheryl Engels and her husband Larry of Erie, Pennsylvania, and Ted Brown and his wife Tina of Jefferson City, Mo.; and many aunts, nieces, nephews and cousins.

He was preceded in death by his mother and father.

Visitation will be at Freeman Mortuary from 12:00 noon until 1:00 p.m. Friday, May 18, 2018 with his memorial service following at 1:00 p.m. Friday in the Freeman Chapel with celebrant, Gara Loskill officiating. Military honors will follow his service at the funeral home.

In lieu of flowers, memorial contributions are suggested to the American Cancer Society.

Funeral arrangements are under the direction of Freeman Mortuary.
Order Flowers