Obituary for Beverly Crain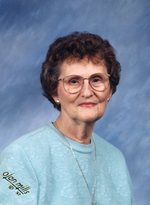 Mrs. Beverly Jean Dunlap Crain, 91, of Springfield, Mo., passed away Tuesday, May 8, 2018.

Beverly was born on July 29, 1926 in Centropolis, Ks. daughter of the late William and Jessie (Stiritz) Dunlap. She was married on June 4, 1955 in Kansas City, Mo., to Clifton Crain.

Beverly was a 1943 graduate of Ottawa High School and began teaching in a one room school in 1944. She later worked for Kansas City Power and Light Company. After moving to Jefferson City and residing there for 45 years, Beverly and her husband co-owned Capitol Vault Company, and she later retired from Missouri Probation and Parole 1991.

Beverly was a loving wife and mother and loved her extended family and friends. She was a devoted Methodist and volunteered in her community for many causes. She participated in Learning in Retirement classes and enjoyed traveling with family and friends. Although she did not perform publicly, Beverly was a talented pianist.

Survivors include: her daughters, Cynthia Bernskoetter (Daryl) of Springfield, Mo., Annette Sweet of Kirksville, Mo. and "like a daughter" Rozanne Moore McKinney of Fairfield, Tx.; her grandchildren, Samantha Sweet, Mariel Sweet, Grace Bernskoetter, and Olivia Bernskoetter; and nieces, Karen Smith and Lorraine Crain.

She was also preceded in death by her husband of 40 years, Clifton; her sister, Francis "Jackie" Vandiver; and her brothers-in-law, Edwin Vandiver and Loren Crain.

Visitation will be held at Freeman Mortuary from 1:00 until 2:00 pm Monday, May 14, 2018.

A funeral service will be conducted at 2:00pm Monday in the Freeman Chapel with the Reverend Wendell Stoneburner officiating. Graveside services will follow at Riverview Cemetery.

In lieu of flowers, memorial contributions are suggested to The First United Methodist Church in Jefferson City, Mo.

Funeral arrangements are under the direction of Freeman Mortuary.
Order Flowers