Obituary for Jessica O'Connor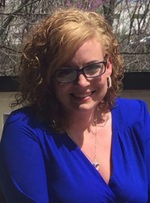 Jessica Lynn O'Connor, age 30 years, of Jefferson City, Mo. passed away Wednesday, May 2, 2018.

Jessica was born on June 25, 1987 in Torrance, California a daughter of Tracy Lee O'Connor and William Whelan.

Jessica graduated from Jefferson City High School in 2005 and attended Lincoln University.

She worked in pediatrics at both St. Mary's Hospital and Capital Region Medical Center for several years as she worked to obtain her RN certification.

Jessica loved her son dearly and he was the center of her life. In her free time, she enjoyed watching movies and being with her friends.

Survivors include: her parents, Tracy and William Whelan of Jefferson City, Mo.; one son, Conner Bailey of Loose Creek, Mo.; three siblings, Kathy Wilson (husband Joshua), Theresa O'Connor, and Justin Houghton, all of Jefferson City, Mo.; her maternal grandfather, Dennis O'Connor of Riverside, California; and many aunts, uncles and cousins.

She was preceded in death by her maternal grandmother, Kathleen O'Connor.

Visitation will be held at Immaculate Conception Church from 11:00 a.m. until 12:00 p.m. Tuesday, May 8, 2018.

Mass of Christian Burial will be conducted at 12:00 noon Tuesday, May 8, 2018 at Immaculate Conception Church with the Reverend Donald Antweiler officiating. Graveside services and interment will be held at Riverview Cemetery.

In lieu of flowers, memorial contributions are suggested to the Jessica O'Connor Memorial Fund.

Funeral arrangements are under the direction of Freeman Mortuary.
Order Flowers