Obituary for Jerald Gardner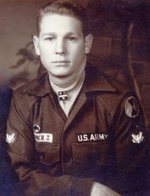 At 5:35am on Thursday, May 3, 2018 Jerald Dean Gardner slipped the surly bonds of Earth and entered into his eternal rest. As befitting a man of his stature he passed peacefully at home surrounded by his four loving daughters along with other family. Jerald Gardner was loved dearly and nowhere was that more evident than during his last hours in this troubled world. His passing was dignified in the highest manner with lifetime lessons being rendered until the end.

Jerald Gardner was born in Bentonville, Arkansas on January 18, 1938 making him 80 years of age at the time of his passing. He spent his childhood thru high school years growing up in the rustic little town of Yuma, Colorado where a person could appreciate the word independence and the gift of stretching one's thoughts out onto the open range. He was one of the youngest of a large brood of children who blessed Harold and Clara Gardner, his parents, who preceded him in death. All of his siblings departed this life prior to him except his older brothers Ivan and Melvin and younger sister Carrie who still live in Colorado. He loved them all dearly! The love of his life and the mother of his two youngest daughters, Toni Elder Bertelli, also preceded him to eternal rest. His grandson Justin Heinz also preceded him in death.

The truest joy to Jerald Gardner was the time he spent with family. To him family was the only reason to be living and that was what sustained him years past the life expectancy of a man befallen with many serious illnesses. He is survived by four daughters he truly cherished. They are Wanda Gilliam Brown (Ralph) of Savannah, Georgia, Dawn Gilliam of Marietta, Ohio, Jeri Gardner Burris of California, Missouri, and Mary Gardner Lewis (Russ) of California, Missouri. His legacy did not stop with these four as there are 17 grandchildren, 32 great grandchildren with one due in June. Additionally he is survived by many nieces, nephews and a host of friends. His family was his strength and through them he found his greatest happiness in life.

Jerald Gardner answered the call to duty in 1956 and served on active duty in the regular Army as some once called it until 1977 retiring honorably. Duty stations were many as he stopped in Germany, Japan, Maryland, Fort Hood and Fort Carson to name a few. He was a top notch mechanic while in the Army working on some of the biggest vehicles in the inventory. He was a perfectionist when it came to going "under the hood" whether it was a tank or a Chevy pickup. He had few rivals when it came to auto mechanics. Jerald Gardner was the best of the best often diagnosing issues simply by listening from afar. After leaving the Army he continued his work in the field of mechanics working for a number of dealerships and was known as the "one you want working on your car." He called many places home over the years but Versailles, Missouri was a particular warm spot for him. He spent his last years living with his daughter Mary and son-in-law Russ in California, Missouri.

Jerald Gardner loved to take road trips and would leave on impulse to make treks thru the Rocky Mountains or swings up the east coast. He was fearless in life refusing to take the easy road. He never met a problem that backed him into a corner but instead rolled thru the problem to life's next adventure. Jerald Gardner was a cross between a southern gentlemen and a pragmatic westerner who laced his boots up tight when tackling life. He had a bluntness long gone from the everyday language of Americans. It was based on truth when truth is needed. If you loved racing, NASCAR, car shows, MeTV, mechanics, road trips, good food and conversation you had yourself a true buddy in this man. His eyes sparkled with delightfulness like found only in children when he entered a racetrack. He watched the cars with glee from the stands and as a younger man raced them with zeal on the track. The Denver Broncos was his team and he was a lifelong fan since their founding in 1960. Besides tinkering in the garage he often could be found tending to roses or planting new blackberries in the yard. Jerald Gardner was versatile in skill and open to dialogue with just about anybody as he knew no strangers. He didn't hold a person's religion, politics, or vices against them. He had traditional values and was a true patriot. Besides his family his country was supreme. Good luck trying to slip up on his property without the American flag hoisted high. Jerald Gardner epitomized what a true veteran was all about during his lifetime. He gave back long after he left the service. He was a lifetime member of the American Legion.

Jerald Gardner carried many titles during his lifetime such as Motor NCO, Rabbit, Dad, Daddy, Papaw, Grandpa, and of these "Daddy and Grandpa" would resonate with the loudest effect. Those that called him that (The family) will gather at Freeman Mortuary, Jefferson City, Missouri on Monday, May 7, 2018 to celebrate his life. Public visitation will be held from 5:00 until 6:00 pm. The service will be conducted at 6:00 pm in the Freeman Mortuary Chapel. Burial will follow as a sunset graveside service with full military honors at Riverview Cemetery in Jefferson City, Missouri. Grandsons will serve as pallbearers.

The family has no expectations of others in keeping with his frugal manner but if you are moved to investment please do so to any organization of your choice that serves veterans such as Wounded Warrior or scholarship funds for their children. What Jerald Gardner would really like is for us all to love and forgive each other.
Order Flowers