Obituary for Carla Trower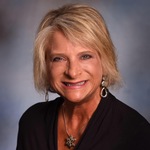 Carla Sue (Corl) Trower, age 53 years, of Jefferson City, Mo. passed away Monday, April 23, 2018.

She was born on May 16, 1964 in Jefferson City, Mo. a daughter of Paul Eugene "Gene", Jr. and Veronica M. "Fronie" (Kampeter) Corl. She was married on May 13, 1989 in Jefferson City, Mo. to Stephen L. Trower and to this marriage her three children were born.

Carla was a 1982 graduate of Jefferson City High School and a 1987 graduate of State Fair Community College. She attended Central Missouri State University and Columbia College.

She was employed with the Jefferson City Police Department in their Records Department and had worked in the Human Resource Department at City Hall. Previously she had also worked with SSM Health, Memorial Community Hospital and Pierre Dupuis, DC.

Carla was an active member of the Central Missouri Master Gardener's Club and Jefferson City Swing Dance Club. She was a past member of Beta Sigma Phi, served as a Wardsville 4-H Club Leader as well as Project Leader, and helped as a mentor with Big Brothers and Big Sisters in Jefferson City. She thoroughly enjoyed being a Room Mother for each of her children's classes and cherished time traveling with them during their sporting events. She loved her involvement with the "Been There, Done That Group", who all once worked in Medical Records at Memorial Community Hospital.

She was a longtime member of St. Stanislaus Church in Wardsville, Mo. She helped as a Sunday school coordinator and also participated on the church's youth board. Carla was faith filled and prayed daily, "walk by faith and not by sight".

Carla loved vegetable, flower and fruit gardening. She enjoyed playing Bunco and Pokeno because that meant she could get out and socialize with her friends. She enjoyed visiting with everyone and meeting new people along the way.

Above all else, she loved each of her children and cherished spending time with them. She enjoyed taking pictures of family at their many gatherings and nature photography around the Corl Family Farm. Her family farm provided some of Carla's favorite memories: the Moreau River where she thoroughly enjoyed fishing with her children, the Herbrandt Creek that runs through the property where she enjoyed skipping rocks with her children, and finding cool rocks to take back to the house to put in the flower beds. She enjoyed each and every second of the day with her children.

Survivors include: her three children, Samantha Davis of Bonnots Mill, Mo., Alexandria Trower-Holtschneider (husband Jamey) of Westphalia, Mo. and Jonathan Trower of Bonnots Mill, Mo.; her mother, Fronie Corl of Jefferson City, Mo.; her sister, Geana Godsy (husband Martin) of Jefferson City, Mo.; her niece and nephews, Nathan Godsy (wife Misty), Sasha Kremer (husband Steven) and Andrew Godsy (wife Megan); many cousins and great nieces and nephews.

She was preceded in death by her father, Gene Corl in 2013, two brothers, Benjamin Corl in 1990 and Paul E. Corl, III in 2010.

Visitation will be held at Freeman Mortuary from 1:00 until 3:00 p.m. Sunday, April 29, 2018 with a prayer service to be held at 12:15 p.m. in the Freeman Chapel.

Mass of Christian Burial will be conducted at 11:00 a.m. Monday, April 30, 2018 at St. Stanislaus Catholic Church with the Reverend Anthony Viviano officiating. Private interment will be held at Riverview Cemetery.

In lieu of flowers, memorial contributions are suggested to the Carla Trower Memorial Fund.

Funeral arrangements are under the direction of Freeman Mortuary.
Order Flowers