Obituary for Judith Dopp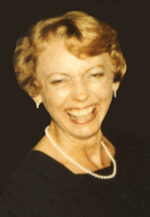 Mrs. Judith Ann "Judy" Dopp, age 78 years, of Jefferson City, Mo., passed away Monday, April 9, 2018, at SSM St. Mary's Hospital, surrounded by many of her loved ones.

She was born on July 7, 1939 in Bonnets Mill, Mo. the daughter of Clarence Henry and Lyda Francis (Brumbach) Meyer. She was married on November 30, 1962 in Hannibal, Mo. to Albert Eugene "Gene" Dopp. He preceded her in death July 9, 1994. They had two children together, Denise Dopp was born March 5, 1964 then preceded her in death in June 26, 1973 and Lisa Michelle Dopp Hrabko who survives with her husband, Rich, and their two children, Clayton and Jordan. Judy was also a step-mother, a second Mom, to Gene's daughter, Gina Dopp Scott (Denny), who survives in Hannibal, Mo. and a grandma to Gina's two children, Adam Scott & Kaylee Waters.

Judy called several cities "home" throughout her life. Along with her Sister & best friend, Doris Jean "Jeannie" Raithel, she grew up in Jefferson City, Mo. and Wichita, Ks. where their extended Catholic family helped their parents raise and love them. Judy Graduated High School in Wichita and later moved to Hannibal, Mo., where she met Gene, St. Louis and finally back to Jefferson City.

Judy spent her many years dedicated to her large family and was employed for over 30 years with Southwestern Bell, presently known as AT&T. After her retirement in 1990, she enjoyed stock investing and rebuilding houses but first and foremost her love was her family. She will be fondly remembered by her family and friends for her infectious laughter, quick wit and determination. She had an incredible memory and loved to recall stories from times gone by and share them with those she loved. Judy was thrown a lot of adversity in her life but dealt with it with complete grace and strength. Besides family, she touched so many lives including her neighbors and friends.

Judy lost her sister, Jeannie Raithel on December 20, 1992. It was after this time that Judy became a surrogate mother and grandmother to Jeannie's 12 children and many grandchildren. She loved them and treated them as her own. She is survived by all of them as follows: Kathy Crow, Steve Raithel (Marsha), Linda and Jim Burris, Tom and Rhonda Raithel, LeeAnn Crawford, Eric Raithel (Rhonda), Karen Raithel (Arnold), Teri and Ross Schrimpf, Stacey and Chad Oidtman, Shelly and Lance Hampton, Scott and Maggie Raithel, and Mark Raithel, and their many children and grandchildren; and numerous nieces and nephews.

Judy was also preceded in death by her parents.

A celebration of her life will be held at Steve's Family Restaurant at 8705 Hwy C in Lohman Mo. on Sunday, April 22, 2018 at 3:30 pm.

The committal service and inurnment will be held on April 23, 2018 at 1:30 pm at Holy Family Cemetery previously known as Saint Mary's Cemetery in Hannibal Mo.

In lieu of flowers, memorial contributions are suggested to the ALS Foundation in Judy's honor.

Funeral arrangements are under the direction of Freeman Mortuary.

Order Flowers