Obituary for Jim Hatcher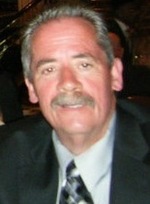 Mr. James Michael "Jim" Hatcher, age 61 years, of Jefferson City, Mo. passed away very unexpectedly Sunday, March 18, 2018 while tending to his yard.

Jim was born October 23, 1956 in Jefferson City, Mo. the son of Price and Theresa (O'Donnell) Hatcher. He was married on October 26, 1985 to Diane Frances LeBlanc who survives at the home.

A lifelong resident of the central Missouri area, Jim was a 1975 graduate of Helias High School.

After high school, Jim started working with Nentwig Brothers Lumber and discovered a passion for working in the lumber business. He was a manager for KK Lumber and for the past 24 years had been employed by R.P. Lumber Company in Osage Beach, Mo. serving as manager. He had a strong work ethic and was always dedicated to his team at R.P. Lumber.

Jim was an active member of the Cathedral of Saint Joseph where he volunteered as an usher. He was also a member of the Knights of Columbus and had been a Boy Scout Leader when his sons were younger.

He was an avid sports fan and especially loved watching St. Louis Cardinals baseball, Kansas City Chiefs football and any Nascar races. He enjoyed being outdoors taking care of his lawn, hunting, and spending time around the fire pit.

Jim cherished time with his family, especially time over the Fourth of July when all his family and friends would gather at the house. He also loved trips to Colorado, Caribbean Cruises, and hosting family events.

Survivors include: his loving wife of 32 years, Diane Hatcher; four children, Benjamin Hatcher of Jefferson City, Mo., Christopher Hatcher of Sunrise Beach, Mo., Elizabeth Hatcher of Jefferson City, Mo., and Kimberly Hatcher of Jefferson City, Mo.; a brother, Price Hatcher and his wife Jeanne of Cedaredge, Colorado; two sisters, Susan Hatcher of Ballwin, Mo. and Mollie LeBlanc of O'Fallon, Mo.; four grandchildren, Aden Hatcher, Joshua Hatcher, Jacob Hatcher and Joseph Hatcher; several nieces and nephews; and numerous great nieces and nephews, especially his great-niece, Brynlee Carey, who referred to him as "PaPa".

He was preceded in death by his parents, Price and Theresa Hatcher.

Visitation will be held at Freeman Mortuary from 5:00 p.m. until 7:00 p.m. Thursday, March 22, 2018 with a prayer service to be conducted at 4:15 p.m. in the Freeman Chapel.

Mass of Christian Burial will be conducted at 10:00 a.m. Friday, March 23, 2018 at the Cathedral of Saint Joseph with the Reverend Monsignor Robert Kurwicki and the Reverend Joshua Duncan concelebrating. Graveside services and interment will be held at Resurrection Cemetery.

In lieu of flowers, memorial contributions are suggested to the Helias Foundation, P.O. Box 694, Jefferson City, Missouri 65102 or the Guardian Angel Fund c/o St. Joseph Cathedral School, 2305 W. Main St., Jefferson City, Missouri 65109.

Funeral arrangements are under the direction of Freeman Mortuary.
Order Flowers