Obituary for Lee Marshall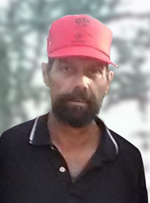 Mr. William Lee Marshall, Jr., age 57 years, of Freeburg, Mo., passed away Friday, February 23, 2018 at Westphalia Hills with family by his side.

Lee was born March 11, 1960 in Richmond, Virginia the son of William Lee, Sr. and Louise (Thornton) Marshall. He was married on August 16, 1986 in Rock Hill, Mo. to Karla Black.

Lee attended Linn State Technical College and studied business accounting at Webster University in St. Louis.

He served in the United States Navy from 1977 until 1979.

A resident of the central Missouri area for the past twenty years, Lee was employed as a limousine driver for several years, a stocker at Wal-Mart, and recently worked at Quaker Windows in Freeburg, Mo.

He was a member of the American Legion and several Lions Club's in central Missouri.

Lee was a great father and will be remembered for his quick wit and caring nature. He was an extremely hard worker and enjoyed working on vehicles or any type of equipment during his free time. He also loved to watch food network, HGTV, and sporting events, especially the St. Louis Cardinals and the Winter Olympics the past few weeks.

Survivors include: three children, Katelyn Marshall, Sam Marshall, and Chris Marshall, all of Freeburg, Mo.; his life partner, Karla Marshall of Freeburg, Mo.; his father, Bill Marshall, Sr. and his wife Sue of St. Louis, Mo.; a step-father, Michael Honchar of Brentwood, Mo.; one sister, Brianna Christine Marshall of St. Louis, Mo.; two brothers, Michael Marshall and his wife Wendy of Brentwood, Mo. and Jeffery Marshall and his wife Amy of St. Mary, Mo.; two sisters-in-law, Kim Haill of Eureka, Mo. and Kortney Bone and her husband Keith of Villa Ridge, Mo.; two brothers-in-law, Kirk Allmon and wife Alicia of Eureka, Mo. and Raven Black and his wife Jamie of Fletcher, Mo.; and four grandchildren, Bentley Marshall, Ramsey Marshall, Wynter Moore-Marshall, and Maxxus Moore-Marshall; and numerous nieces, nephews, and good friends. He was thought of as "dad" by many other children that came into their home and loved him dearly.

He was preceded in death by his mother and grandparents.

Visitation will be at Freeman Mortuary from 11:00 a.m. until 1:00 p.m. Thursday, March 1, 2018 with a memorial service following at 1:00 p.m. in the Freeman Chapel with Chaplain Bart Larson officiating.

In lieu of flowers, memorial contributions are suggested to the Lee Marshall Memorial Fund.

Funeral arrangements are under the direction of Freeman Mortuary.
Order Flowers