Obituary for Linda Grazier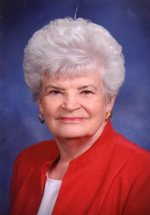 Mrs. Linda Schneider Grazier, age 76 years, of Jefferson City, Mo., passed away Saturday, February 3, 2018 at home surrounded by her family.

Linda was born March 12, 1941 in Jefferson City, Mo. the daughter of Horace Lee and Lucille (Jackson) Schneider. She was married on October 6, 1962 at the First Presbyterian Church in Jefferson City to James K. Grazier.

Linda was a resident of Jefferson City for most of her life and graduated from Jefferson City High School in 1959.

She completed cosmetology school and worked as a hairdresser for eight years. Linda was a "stay at home mom" until her children finished high school when she became employed with the Missouri Division of Workers Compensation for several years prior to her retirement in 2001.

Linda was a lifelong member of the First Presbyterian Church where she served as a Deacon, Elder and frequent volunteer supporting missions of the church. She was proud to be the third generation of six generations with membership at the First Presbyterian Church.

Linda volunteered her time every Monday at the Samaritan Center. She also helped out with the Meals on Wheels Program and the Buddy Pack Program.

She was active in scrapbooking, knitting, and enjoyed tending to her flowers. Her life always revolved around family, and she cherished spoiling her grandchildren, great-grandchildren and cooking meals for her family and friends. Linda and Jim loved traveling and have great family memories of trips from Western Europe to all around the United States.

Survivors include: her husband of fifty-five years, Jim Grazier; two daughters, Sara Medlock (husband Bryan) of Bloomington, Il. and Julie Rehagen (husband Robert) of Holts Summit, Mo.; three sisters, Ruth Ann Case (husband Jim) of Lees Summit, Mo., Sally Gillmore (husband Norman) of Jefferson City, Mo., and Dorothy Conn (husband Bob) of Sandyton, Nj.; one brother, Dr. Lee Schneider (wife Brenda) of Cape Girardeau, Mo.; five grandchildren, Megan Rehagen of Jefferson City, Mo., Edward Rehagen (wife Nicole) of Jefferson City, Mo., Erin Medlock of Olympia, Wa., Garrett Medlock of Salt Lake City, Ut., and Aidan Medlock of Bloomington, Il.; and three great-grandchildren, Mason Weber, Eleanor Weber, and Vivienne Weber of Jefferson City, Mo.

She was preceded in death by her parents and her grandparents.

Visitation will be at the First Presbyterian Church from 10:00 until 11:00 a.m. Thursday, February 8, 2018.

A Celebration of Linda's Life will be conducted at 11:00 a.m. Thursday at the First Presbyterian Church with the Reverend Dr. David Henry officiating. Private interment will be held at Riverview Cemetery.

In lieu of flowers, memorial contributions are suggested to the First Presbyterian Church or the First Presbyterian Pre-School.

Funeral arrangements are under the direction of Freeman Mortuary.
Order Flowers