Obituary for Marilyn Whitener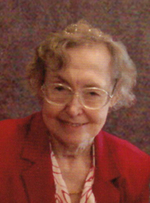 Mrs. Marilyn Francis Whitener, age 73, of Jefferson City, Mo., passed away peacefully on Friday, January 26, 2018 at Capital Region Medical Center.

Marilyn was born June 1, 1944 in Jefferson City, Mo. a daughter of Hugo and Johanna (Maasen) Schaefer. She graduated from Helias High School in1962 and attended Lincoln University and the University of Missouri at Columbia. Marilyn started her employment with several local law firms and also with the Jefferson City News-Tribune. Marilyn was employed with Shelter Workshop for many years and it was there that she met the love of her life, David Whitener.

On May 18, 1974 Marilyn and David were married. They resided in Taos, Mo. for over 30 years. Marilyn and David suffered serious crippling injuries in separate accidents as young people. Despite these handicaps they lived productive lives with the help of the Taos Community. Their courage and drive were an inspiration for all who knew them.

Marilyn was a member of St. Francis Xavier Catholic Church and the Beta Sigma Phi Sorority. She enjoyed bowling, playing cards and traveling with David.

Survivors include: her sister-in-law, Donna Groner (husband, Bernard) of Jefferson City, Mo.; ten nieces and nephews; and numerous cousins.

She was preceded in death by: her parents; her husband, David; son, David V. Whitener; sister, Rita Knoerr; and brother, Ralph Schaefer.

Visitation will be at St. Francis Xavier Catholic Church from 10:00 until 11:00 am Tuesday, January 30, 2018.

Mass of Christian Burial will be conducted at 11:00 am Tuesday at St. Francis Xavier Catholic Church with the Reverend John W. Groner officiating. Graveside services will follow at St. Francis Xavier Catholic Cemetery.

In lieu of flowers, memorial contributions are suggested to St. Jude Children's Research Hospital.

Order Flowers