Obituary for Steve Oppy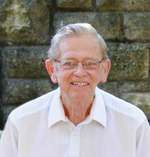 Mr. Steven Ray Oppy, age 68, of Jefferson City, Mo., passed away Friday, January 12, 2018 at his home with family by his side.

He was born on April 3, 1949 in Hannibal, Mo., a son of Robert and Ruth (Kirtright) Oppy. Steve was raised in both Hannibal and St. Louis. As an adult, he lived in various locations throughout Missouri, before settling in Jefferson City.

He attended Hannibal-LaGrange University and was employed for over 28 years with the State of Missouri, before retiring in 2003. He also served on the Employment Security Credit Union Board of Directors for many years.

Steve enjoyed traveling in the United States particularly National Parks and the southwest. Sampling local cuisine and visiting historical sites were his favorite things to do while on vacation. Some of his favorite past times included playing golf whenever he could with friends and riding his motorcycle. A devoted family man, Steve loved Kathy, his daughters and grandkids, and enjoyed their many adventures together.

Survivors include: his daughters, Erin Oppy (Ryan Hayton) of Jefferson City, Megan Rogers (Dustin) of Jefferson City, and Amanda Oppy of Jefferson City; his mother, Ruth Ring of Quincy, Il.; siblings, Yvonne Stice (Joe) of Hannibal, and Matthew Oppy of Quincy, Il.; his significant other, Kathy Wehmeyer of Jefferson City; and six grandchildren, Margaret and Bridget Hayton, Owen and Emmett Rogers, and Maeve and Merrick Oppy.

He was preceded in death by his father, Robert Oppy and brother, Russell Oppy.

Visitation will be held at Freeman Mortuary from 5:00 until 7:00 p.m. Tuesday, January 16, 2018.

Private graveside services will be held at Riverview Cemetery.
Order Flowers