Obituary for Stephen Griggs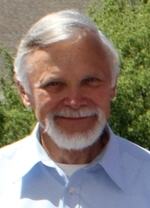 Stephen L. Griggs, age 69 years, of Holts Summit, Mo., went peacefully to heaven Thursday, January 11, 2018 surrounded by his loving family.

Steve was born August 31, 1948 in Columbia, Mo. the son of Louie and Barbara (Lape) Griggs. He was married on March 15, 1980 in Centertown Baptist Church at Centertown, Mo. to Karen Fletcher and they stayed happily married until his death.

Steve graduated from Jefferson City High School in 1966. He was later drafted into the United States Army in March, 1968 and served one tour in the Vietnam War as a radio operator (1968-1969). He faithfully served his country for six years until he was honorable discharged in March, 1974. For his service to our country during the Vietnam War, he was awarded the Purple Heart.

Steve and Karen founded Christian Service Company in 1980 and were recipients of God's blessing with their company, which continues to thrive in their family. He was humbled that he could serve the Lord through his business. Before he started the company, he worked as a union sheet metal worker at Harold G. Butzer, Inc. and at E.S.M.

Steve loved to share the gospel of Christ with everyone he knew. He was a founding member and at one time, a pastor of Faith Baptist Church in Holts Summit, Mo. He was a charter member and helped start Central Baptist Church in Jefferson City.

He had numerous hobbies, but his passions included, hunting, fishing, woodcarving, and flint napping, which is the process of making arrowheads. He will be remembered as a loving husband, father, grandfather and friend and he cherished time with all of them.

Survivors include: his wife of thirty-seven years, Karen Griggs; two sons, Chad Griggs (wife Alice) of Jefferson City, Mo. and Caleb Griggs (fiancée Alisha Juergensmeyer) of Jefferson City, Mo.; one daughter, Sarah Lueckenhoff (husband Derrick) of Wardsville, Mo.; six grandchildren, Brett Griggs (fiancée Lexi Scott), Lindsey Griggs, Jayce Griggs, Jack Lueckenhoff, Joel Lueckenhoff, and Ashton Griggs; three brothers, Louis Griggs (wife Vanessa) of St. Peters, Mo., Richard Griggs (wife Ronda) of Jefferson City, Mo. and Frank Griggs (wife Therese) of Denver, Colorado; one sister, Becky Williams (husband Gary) of Centertown, Mo.; and numerous nieces and nephews.

He was preceded in death by his parents and his father and mother-in-law, George and Carey Fletcher.

Visitation will be held at Concord Baptist Church from 5:00 until 8:00 p.m. Friday, January 19, 2018.

A memorial service will be conducted at 10:00 a.m. Saturday, January 20, 2018 at Concord Baptist Church, 3724 W. Truman Blvd., Jefferson City, Mo. 65109. Military honors will follow his memorial service.

In lieu of flowers, memorial contributions are suggested to Faith Baptist Church in Holts Summit, Mo.

Funeral arrangements are under the care of Freeman Mortuary.
Order Flowers