Obituary for Buel Parish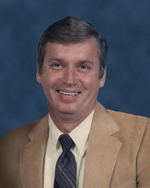 Mr. Buel Mark Parish, age 72 years, of Tebbetts, Mo., passed away Saturday, December 2, 2017 at home surrounded by his family.

Buel was born January 15, 1945 in McGirk, Mo. the son of Charles E. and Lulia I. (Pritchard) Parish. A resident of the central Missouri area for the majority of his life, Buel grew up in California, Mo.

He served in the United States Army during the Vietnam War until he was honorably discharged in 1967. During those years he was stationed in Fort Knox, Kentucky and that is where he met his future wife, Jacque.

He was married on November 4, 1967 in Cloverport, Kentucky to Jacqueline Ruth Hobbs. When they lived in Kentucky, he and Jacque farmed for a few years.

Buel was employed as a Groundskeeper III at Lincoln University of several years until his retirement in May, 2009. Before his work at Lincoln, he worked with Florsheim and was a member of the International Brotherhood of the Teamsters for over 30 years.

He was a member of the United Methodist Church.

Buel had a great sense of humor and always cherished time with his family. Buel loved being outdoors and enjoyed fishing, woodworking, boating at the Lake of the Ozarks, and cooking over an open fire. He had fond memories of Big Piney from when he was younger and always enjoyed family gatherings there.

Survivors include: his wife of fifty years, Jacqueline Parish; two daughters, Michelle Cutt of Troy, Mo. and Mindy Greene (husband Michael) of Fulton, Mo.; three grandchildren, Mallory Cutt, Madison Cutt, and Micah Cutt; numerous nieces and nephews, including two nieces, Lori York (husband Marty) of California, Mo. and Teresa Lueckenotte (husband Brian) of California, Mo. and their families.

He was preceded in death by his parents, two sisters and five brothers.

Visitation will be at Freeman Mortuary from 4:00 until 6:00 p.m. Tuesday, December 5, 2017.

A Celebration of Buel's Life will be conducted at 6:00 p.m. Tuesday, December 5, 2017 in the Freeman Chapel with the Reverend Lisa Deutsch officiating. Military honors will follow his memorial service.

In lieu of flowers, memorial contributions are suggested to the Wounded Warrior Project, P.O. Box 758516, Topeka, Kansas 66675-8516.

Funeral arrangements are under the direction of Freeman Mortuary.
Order Flowers