Obituary for Reginald Turnbull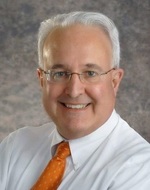 Mr. Reginald H. "Reg" Turnbull, age 71 years, of Jefferson City, Mo., passed away Thursday, November 9, 2017.

Reg was born on November 3, 1946 in Springfield, Mo. the son of John Turnbull and Maurine Wilson. He was married on December 18, 1971 to Anita Propst.

Reg was a 1965 graduate of Maryville High School and a 1972 graduate of Northwest Missouri State University, both in Maryville, Mo. He graduated from the University of Missouri at Kansas City School of Law in 1976.

After receiving his law degree, Reg moved to Jefferson City to begin his professional career as an Assistant Attorney General of the State of Missouri (1977-1981) and later became a Deputy Director for the Missouri Department of Mental Health (1981-1991). He went into private practice in 1991 and founded the Turnbull Law Firm in October 1999. He worked in his practice for over 25 years, specializing in elder law, until his retirement from Turnbull and Stark, P.C. on December 31, 2016.

He authored several journal articles, a chapter in a book, and edited and co-authored many other articles. He was a frequent speaker at many Missouri Continuing Education events and helped write legislation for seventeen bills that were signed into Missouri Law.

Reg was a member of the Special Needs Alliance, the National Academy of Elder Law Attorneys, the Council of Advanced Practitioners, and a Certified Elder Attorney by the National Elder Law Foundation. He received the National Powley Award for advocacy on behalf of people who are elderly or have disabilities. Reg served on the National Board of Directors of the Elder Law Attorneys and was local chapter President, receiving the Outstanding Member Award for two years. He assisted the State, Federal and various organizations with their Employee Retirement Plans.

An active member of the Jefferson City community, Reg served on the Jefferson City Parks and Recreation Commission in the 1980's and served as president for two years. He was a member of the Jefferson City Rotary Club serving in a variety of club positions: including president, several Rotary District positions, and was a Paul Harris Fellow. He was active in Boy Scouts including being an Eagle Scout, Cub Master, and Scout Master.

In recent years, he was a member and president of the Missouri River Regional Library Foundation, a vice-president of the Adult Basic Literacy Foundation, served on the Missouri Alzheimer's Foundation Board for six years and organized local walks in support of the organization. He served on the Capital Region Ethics Committee for many years and was president of the Missouri End of Life Coalition. When his sons were younger, he served as president of the Jefferson City High School PTO and was an active supporter the Jefferson City High School Baseball, Basketball, Football, and Band Boosters.

Reg loved to spend time with his family and people in his community. He never shied away from mentoring others to enable them to have an exponential impact on their communities. He always had a smile on his face and making others laugh truly brought him joy.

Survivors include: his wife of forty-six years, Anita Turnbull; three sons, Bryce Turnbull and his wife Gretchen and their children, Stella and Brooks, of Overland Park, Kansas, Kyle Turnbull and his wife Amy and their son Cooper, of Overland Park, Kansas, and Ryan Turnbull and his wife Kaylin and their children, Gracelyn, Harrison, and Lillian, of Overland Park, Kansas; one brother, Jan Turnbull and his wife Jessarel of Los Angeles, California; and two half-sisters, Midge Glavin and her husband Michael of Holts Summit, Mo. and Beth Dyer and her husband Rex of Peoria, Il.

He was preceded in death by his parents.

Visitation will be at Freeman Mortuary from 10:00 a.m. until 12:30 p.m. Thursday, November 16, 2017 with a celebration of life service immediately following at 12:30 p.m. Thursday in the Freeman Chapel.

In lieu of flowers, memorial contributions are suggested to the Missouri River Regional Library Foundation (www.mrrl.org).

Funeral arrangements are under the direction of Freeman Mortuary.
Order Flowers