Obituary for Jeanette Farrow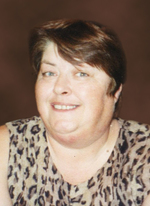 Mrs. Jeanette A. Farrow, age 70 years, of Jefferson City, Mo. passed away Tuesday, November 7, 2017 at Heisinger Bluffs.

Jeanette was born on June 13, 1947 in Algona, Iowa a daughter of Earl Everett and D. Mavis (Withington) Thompson. She was married on May 4, 1968 in Mason City, Iowa to Roger C. Farrow, who preceded her in death on March 24, 2016.

She graduated from Mason City High School in Mason City, Iowa.

Jeanette earned her LPN license and was a nurse for several years until she and her husband Roger started having children. She was proud of being a homemaker for the majority of her life and she cherished supporting her family, friends, and neighbors. Jeanette loved to crochet, and she made baby blankets for each of her grandchildren. While living in Des Moines, Jeanette volunteered with the Red Cross and was a past president of the League of Woman Voters. After her husband's retirement they moved to Osage Beach, Missouri, to enjoy the lake. During her retired years she continued to work at Wal-Mart in the photo lab as well as the pharmacy.

Jeanette was best known for looking after everyone including her family, friends, neighbors and pets--even assisting her nurses at the memory care facility with their duties caring for others while they cared for her. She loved blues music and enjoyed singing, watching 60 Minutes, and reading Time and People magazines. She leaves behind a legacy of love and an unforgettable boisterous laugh, and will be remembered for her sense of humor, honesty, and being an outspoken advocate and caretaker for those around her.

Survivors include: two daughters, Alyssa Farrow of Jefferson City, Mo. and Katie Venegas (Eric) of Dallas, Texas; two sons, Collin Farrow (Cara) of Shawnee, Kansas and Brian Farrow (Nicole) of Fort Knox, Kentucky; four grandchildren, Jonathan and Riley Anne Farrow of Fort Knox, Kentucky and Maxwell and Jillian Farrow of Shawnee, Kansas; one sister, Jennifer Andersen (David) of Lubbock, Tx.; two nieces, Elyse Duff (Leonard) and Rhonda Mayhew; one nephew, Kris Andersen (Josh); and her beloved dog, Libby.

She was preceded in death by her parents; her loving husband of 47 years, Roger; and a pet opossum, Pookie.

A private memorial service will be held at a later time.

In lieu of flowers, memorial contributions are suggested to Dogwood Animal Shelter, 1075 Runabout Drive, Osage Beach, Mo. 65065.

Funeral arrangements are under the direction of Freeman Mortuary.
Order Flowers