Obituary for Casey Hirschman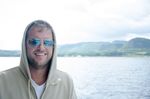 Casey Ray Hirschman, 32, of Jefferson City, passed away Wednesday, November 1, 2017, at his home.

Casey was born March 29, 1985, in Columbia, a son of David and Susan (Endicott) Hirschman.

A resident of Jefferson City, Casey was a 2003 graduate of Jefferson City High School and a 2009 graduate of the University of Missouri-Columbia, where he earned a BA in history. He was passionate about environmental sustainability and was working toward a master's degree in the field at Harvard University. Casey cherished his recent trip to St. John in the U.S. Virgin Islands to study aquatic ecosystems.

Casey loved spending time with his family and friends. He moved to Nashville to be closer to friends and lived there for several years. Casey was a skilled poker player, and it was through his poker career, including time spent on the World Series of Poker Circuit, that he was able to live in Las Vegas, San Diego and Rosarito, Mexico. He grew up playing ice hockey on the local Capitals Hockey team and later helped coach young ice hockey players. He was an avid St. Louis Blues fan.

Survivors include: his parents, David and Susan Hirschman of Jefferson City; his brother, Kyle Hirschman, and Kyle's girlfriend, Michelle Creach of Jefferson City; two aunts, Phyllis Berry-Mace and her husband, Gary, of Woodbury, Tennessee, and Kay Pettit and her husband, Earl, of Jefferson City; and several cousins and numerous friends.

He was preceded in death by his maternal grandparents, Charles and Evelyn Endicott; his paternal grandfather and his wife, Leroy and Sue Hirschman; and his paternal grandmother and her husband, Frieda and Ernest Jungmeyer.

A celebration of Casey's life will be held Monday, November 6, 2017, at the Fraternal Order of Eagles, Aerie 2693, 1411 Missouri Blvd, Jefferson City, MO. The celebration will begin with a social from 5:00 until 6:00 p.m. A short service and prayers will be held from 6:00 until 6:30 p.m., with dinner to follow. The family invites guests to stay after dinner to share memories of Casey and encourages guests to dress casually.

In lieu of flowers, memorial contributions may be made in Casey's honor to the Leonardo DiCaprio Foundation at their website: www.leonardodicaprio.org. Casey believed in the Foundation's mission of supporting projects around the world that build climate resiliency, protecting vulnerable wildlife, and restoring balance to threatened ecosystems and communities. Friends may also give to The Anchor Fellowship, 629 3rd Avenue South, Nashville, TN 37210. This was a beloved church he attended while living in Nashville, and through the church he was able to provide ministries in Poland and throughout the world.

Order Flowers