Obituary for Marilyn Stefanec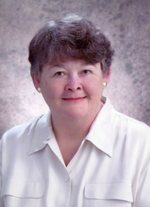 Mrs. Marilyn Ann Stefanec, age 75 years, of Jefferson City, Mo., passed away Monday, October 09, 2017 at Oak Tree Villas surrounded by family and friends.

Marilyn was born August 15, 1942 in Jefferson City, Mo. the daughter of Robert H. and Dorothy (Crowder) Livingston. She was married on November 8, 1967 in Jefferson City, Mo. to Tom Stefanec, who preceded her in death on February 3, 2012.

Marilyn was a 1960 graduate of Jefferson City Senior High School. Following high school she attended the University of Missouri and graduated from the Automation Machine Training Institute in Kansas City, Mo.

Marilyn worked at Central Bank as a computer programmer where she designed and helped develop the deposit accounting software system, parts of which are still in use today. Marilyn worked for Pacesetter Systems in Dallas, Texas when they acquired this software from Central Bank and implemented it in banks in California, Louisiana, Kansas and Alabama. While in Dallas, Marilyn designed and helped develop innovative online transaction software to communicate prescription drug benefit claims from drug stores to insurance companies for approval. This software has been implemented in drug store chains and insurers throughout the United States.

Marilyn and Tom bred and exhibited Basenjis from 1968 thru 1980. She was a past president of the Jefferson City Missouri Kennel Club and the Basenji Club of America. She was especially fond of her four legged companions, Peeper and Zoey.

Marilyn enjoyed playing poker and bridge, going on cruises and socializing with family and friends.

Survivors include: one daughter, Pamela Kroeger (husband Steve) of Jefferson City, Mo.; two grandsons, Nick Kroeger (fiancée Amy Spencer) of Urbana, Illinois and Sam Kroeger of Columbia, Mo.; two sisters, Laura Sanderson and Jana Bartel (husband Jerry), both of Jefferson City, Mo.; five nieces, Joanne Hodges (husband Matt), Dianna Murrah (husband Chris), Joyce Richardson (husband Tyler), Jackie Pfenenger (husband Richard) and Jennie Pfenenger; three nephews, Jacob Johnson (wife Stephanie), Adam Colozza (wife Jennifer) and Robert Colozza (wife Nell); and numerous cousins and close friends.

She was preceded in death by her parents; her loving husband of 44 years, Tom; and one brother, Robert Livingston.

Visitation will be held at Freeman Mortuary from 3:00 until 4:00 p.m. Friday, October 13, 2017.

A memorial service will be conducted at 4:00 p.m. Friday, October 13, 2017 in the Freeman Chapel with the Reverend Lisa Deutsch officiating.

In lieu of flowers, memorial contributions are suggested to Jefferson City Animal Shelter.

Funeral arrangements are under the direction of Freeman Mortuary.
Order Flowers