Obituary for Everett Wright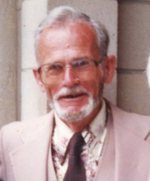 Mr. Everett Eugene Wright, age 82 years, of Eugene, Mo., passed away Friday, September 22, 2017 at the Capital Region Medical Center surrounded by his family.

Everett was born April 9, 1935 in Centerville, Iowa and was raised by his step-father and mother, Arthur and Catherine M. Day. He was married on May 20, 1978 in St. Louis County, Mo. to Janet Carolyn James.

Everett graduated high school in St. Louis, Mo. in 1953 and immediately enlisted in the United States Marine Corps. He proudly served until he was honorably discharge as a Corporal in June 1956.

Everett was employed as a welder with General Motors for thirty years. He worked the majority of his career at their St. Louis plant but in 1981, he moved to Kentucky with General Motor's Bowling Green Plant and helped assemble Chevrolet Corvettes for several years until his retirement on January 1, 1987. During their retirement, he and Janet moved to Eugene, Mo. to be closer to their family and they purchased their beloved homestead with a few acres of land.

Everett's favorite hobbies were tinkering with his crafts and being outdoors doing yard work. He was very handy and enjoyed fixing things around the house. He cared deeply for his family and cherished time cooking for them. He always strove to make sure they had the things they needed in life.

Survivors include: his wife of thirty-nine years, Janet Carolyn Wright; five children, Craig Wright (wife Laura) of Oklahoma City, Oklahoma, Ronnie Wright, Kevin Wright (wife Rita) of Oklahoma City, Oklahoma, William Westfall of Eugene, Mo., and Christine Austin of Eugene, Mo.; 16 grandchildren and 32 great grandchildren.

He was preceded in death by his parents; one daughter, Theresa McQuaid; two sisters, Mary Freeman and Alice Alwell; one sister-in-law, Judy James; two brothers-in-law, Donny James and Jim Hood; and one grandson, Billy Westfall.

Visitation will be at Freeman Mortuary from 10:00 until 11:00 a.m. Wednesday, September 27, 2017.

Funeral services will be conducted at 11:00 a.m. Wednesday, September 27, 2017 in the Freeman Chapel with Pastor Matt Boughan officiating. Graveside services and interment with military honors will be held at Hickory Hill Cemetery in Hickory Hill, Mo.

In lieu of flowers, memorial contributions are suggested to the Everett Wright Memorial Fund.

Funeral arrangements are under the direction of Freeman Mortuary.
Order Flowers