Obituary for Elizabeth Filkins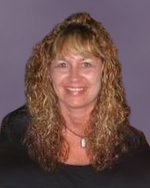 Mrs. Elizabeth Anne Filkins, age 51 years, of Jefferson City, Mo. passed away Thursday, September 14, 2017 at SSM Health St. Mary's Hospital.

Elizabeth was born on February 19, 1966 in Jefferson City, Mo. a daughter of Randa K. (Welker) Barker and Thomas W. Barker, Sr.

A lifelong resident of Jefferson City, Elizabeth received her Licensed Practical Nurse certification from Nichols Career Center in 2003. She worked in the health care industry for several years.

She was a member of Wesley United Methodist Church.

Elizabeth's life revolved around her family and she cherished any time spent with them. She was always looking forward to babysitting grandchildren, watching movies with family, playing cards, and reading. Her favorite time of the year as the holidays because she was able to decorate her house and be around family.

Survivors include: three children, Lindsay Thomas (husband Jon) of Wardsville, Mo., Danielle Raithel of Wardsville, Mo. and Kent Dunwiddie (wife Alycia) of Jefferson City, Mo.; one step-daughter, Katherine Filkins of Ashland, Mo.; her father, Thomas Barker, Sr. of Jefferson City, Mo.; two brothers, Douglas Barker (wife April) of Woodstock, Ga. and Thomas Barker, Jr. of Taos, Mo.; seven grandchildren, Lillian McCubbin, Hannah Thomas, George Raithel, Alexis Dunwiddie, Madison Thomas-Thoenen, Henry Thomas and Kolton Dunwiddie; her grandmother, Lillian Adams of Kansas City, Ks.; her ex-husband and friend, Mike Filkins of Linn, Mo.; and several aunts, uncles, cousins, nieces, nephews and great nephews.

She was preceded in death by her mother, Randa Barker in 2014; her grandfather, George Adams in 2000; one aunt, Peggy Tucker in 2013; and her cousin and best friend, Dana Schepker in 2017.

Visitation will be held from 4:30 p.m. until 5:30 p.m. Thursday, September 21, 2017 at Wesley United Methodist Church, 2727 Wesley Street, Jefferson City, Mo. 65109.

A memorial service will be conducted immediately following the visitation at 5:30 p.m. Thursday at Wesley United Methodist Church with the Reverend Tom Vansant officiating.

In lieu of flowers, memorial contributions are suggested to Elizabeth Filkins Memorial Fund.

Funeral arrangements are under the direction of Freeman Mortuary.

Order Flowers