Obituary for Lori Bremer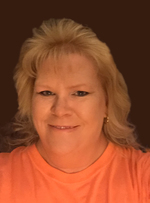 Mrs. Lori Lea Bremer, age 44 years, of Tebbetts, Missouri, passed away on Friday, September 8, 2017 at the University of Missouri Hospital and Clinics surrounded by family and friends. She sustained fatal injuries from a car accident in the Tebbetts area.

Lori was born on May 25, 1973 in Jefferson City, Mo., the daughter of Gary Dale and Brenda Joyce Bloomer Dorsey. She was married on September 25, 1993 in Jefferson City, Mo. to Jamie Lee Bremer.

A lifelong resident of the Central Missouri area, Lori graduated from Jefferson City High School.

She was employed as a fork lift operator with Scholastics, Inc. for 17 years.

Lori was a member of St. Jude Thaddeus Parish in Mokane, Mo. and the Tebbetts Community Club in Tebbetts, Mo.

Lori was a camera enthusiast who thoroughly enjoyed capturing sunrises and sunsets through the lens of her camera and sharing those photographs with others. She loved being outdoors and had a great passion for animals especially cats and kittens. Lori also enjoyed quilting, Bingo, and her extensive movies collection. More than anything else, though, Lori enjoyed spending time with her family and friends.

Survivors include: her husband, Jamie Bremer of Tebbetts, Mo.; her son, Brandon Bremer of Holts Summit, Mo.; her father, Gary Dorsey and his wife Elaine of Tebbetts, Mo.; her sister, Shelly Nilges and her husband Rob of Tebbetts, Mo.; a step-brother, Tracy Varnadore of Tebbetts, Mo.; her father and mother-in-law, Louis and Delores Bremer of Jefferson City, Mo.; a brother-in-law, Steve Bremer and his wife Joyce of Jefferson City, Mo.; a sister-in-law, Shari Farley and her husband Billy of Middlebrook, Mo.; and five nieces and nephews; Justin, Kersten and Colten Nilges, and Levi and Mya Bremer.

She was preceded in death by her mother, Brenda J. Dorsey; maternal grandparents, Walter and Madeline Nichols Bloomer; paternal grandparents, Frank and Lillian Boyer Dorsey; an aunt, Patricia Ann "Patty" Dorsey; and two cousins, Cindy Enochs and Bobby Bloomer.

Visitation will be at Freeman Mortuary from 4:00 until 7:00 p.m. Thursday, September 14, 2017, with a prayer service conducted at 3:30 p.m.

A Mass of Christian Burial will be conducted at St. Peter Catholic Church at 10:00 a.m. Friday, September 15, 2017 with the Reverend Simeon Etonu officiating. Graveside services will be held at Hawthorn Memorial Gardens.

In lieu of flowers, memorial contributions are suggested to St. Jude Thaddeus Parish Building Fund, 401 Adams St., Mokane, Missouri 65059 or Masses for Lori.

Funeral arrangements are under the direction of Freeman Mortuary.

Order Flowers