Obituary for Cole Dominique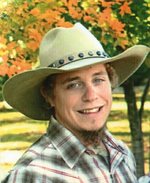 Marcus Cole Dominique, age 22 years, of Jefferson City, Mo., passed away Wednesday, July 19, 2017.

Cole was born October 3, 1994 in Bartlesville, Oklahoma the son of Robert D. and Julie B. (Carter) Dominque.

Cole was a 2013 graduate of Jefferson City High School and was involved with the building and trades program with Nicholas Career Center. He was active with many sports throughout his childhood. He participated in baseball, football and ice hockey during his youth. He had a keen sense of humor and enjoyed playing practical jokes with his friends.

He was never afraid of hard work and was currently in the fourth year apprenticeship with the United Iron Workers Local 396 in St. Louis, Mo.

Cole worked hard but he played hard as well. He loved fishing, motor cross, bull riding, and cherished time with his family, friends, and dogs. He also enjoyed the Lake of the Ozarks, traveling to Oklahoma to visit family, snow skiing in Colorado, and camping and fishing for trout at Bennett Springs.

He valued his family and friends and will be remembered for his big heart. He was always willing to help anyone in need, especially helping his grandparents and his little brother Bobby. He had an infectious laugh that made people want to be around him.

Survivors include: his mother, Julie Beth Dominique of Jefferson City, Mo.; his father, Robert Dominique of Jefferson City, Mo.; three brothers, Robert "Bobby" Dominique, Jr. of Jefferson City, Mo., Nicholas Miller and his wife Niccole of Edmond, Oklahoma, and Blake Miller of Bartlesville, Oklahoma; three nieces and nephews, Aubrey Miller, Bella Miller, and Jack Miller; his birth father, Mark Miller and his mother, Doris "Nanny" Miller; numerous uncle, aunts, and cousins; and his beloved dogs, Chance and Buck.

He was preceded in death by his paternal grandparents, Pierre and Elaine Dominique and his maternal grandparents, John and Betty Carter.

Visitation will be at Freeman Mortuary from 12:00 noon until 1:00 p.m. Monday, July 24, 2017.

A memorial service will be conducted at 1:00 p.m. Monday, July 24, 2017 in the Freeman Chapel.

In lieu of flowers, memorial contributions are suggested to the Special Learning Center, 1115 Fairgrounds Road, Jefferson City, Mo. 65109, or $5 for the Fight, In Memory of Cole Dominique, Iron Workers Local 396, 3301 Hollenberg Drive, Bridgeton, Mo. 63044

Funeral arrangements are under the direction of Freeman Mortuary.
Order Flowers