Obituary for Karen Liberty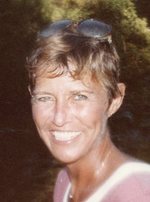 Mrs. Karen A. Liberty, age 77 years, of Jefferson City, Mo., died Friday, July 7, 2017 at her home surrounded by her family.

Karen was born June 8, 1940 in Neosho ,Mo. the daughter of William H. and Mable E. Payne Howe. She was married on February 19, 1959 in Leavenworth, Kansas to Charles L. Liberty.

Karen graduated from Neosho High School in Neosho, Mo. Karen lived most of her life in Weston, Mo. She has been a resident of the Jefferson City area for the past eight years.

She was employed as a Loan Officer with the First National Bank in Leavenworth, Kansas for many years prior to her retirement in 1999.

Through the years her passions were a deep devotion to her husband, two daughters and grandkids. She enjoyed boating with her family, the many years of entertaining at the pool, and cherished time with her large and extended family and friends. She loved traveling abroad while visiting many countries. Other hobbies include quilting and sharing on facebook.

Survivors include: her husband of fifty-eight years, Charles L. Liberty; two daughters, Michelle "Shelley" Routen and her husband Kenny of Cape Coral, Florida and Tammy Liberty of Jefferson City, Mo.; four grandchildren, Jacob Mouden, Brooke (Brad)Branco, Chelsea Davis (Dereck), and Sara Routen; and two great grandchildren, Amelia Branco and Isla Branco.; two sisters, Jean (Stan) Wilber, and Patsy Lefler.; one brother, Tommy Cook.

She was preceded in death by her parent and two brothers, Lee Cook and Billy Cook.

Visitation will be at the Vaughn Funeral Home in Weston, Mo. at 1:30 pm until 2:30 pm Saturday, August 5, 2017.

A Celebration of Life will be conducted at 2:30 pm Saturday, August 5, 2017 at the Vaughn Funeral Home. Interment will be at the Laurel Hills Cemetery in Weston, Mo.

In lieu of flowers, memorial contributions are suggested to the American Lung Association.


Order Flowers