Obituary for Jesse Pena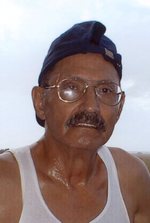 Mr. Jesse Ambriz Pena, age 70 years, of Jefferson City, Mo., passed away Sunday, May 7, 2017 at his home.

Jesse was born October 24, 1946 in San Antonio, Texas the son of Jesus and Suzie (Lopez) Ambriz.

A resident of San Antonio, Texas for most of his life, Jesse was a 1965 graduate of LaSalle High School in San Antonio.

He proudly served in the United States Army during the Vietnam War and was a Staff Sergeant with the Texas State Guard Military Police. From his work with the military police, he was awarded the "Soldier of the Year" in 1998.

Jesse was employed as a Linotype Stripper with Christopher Press in San Antonio for twenty years prior to his retirement.

During his retirement he enjoyed gardening and traveling the United States. He and Wyoming lived in Hawaii, Nevada, Georgia, South Carolina, and Texas until they moved to Jefferson City in 2011. He was always willing to support Wyoming in his theatre productions and helped behind the scenes. He was also passionate about helping the AIDS community and volunteered his time in many ways to further the cause.

Survivors include: his life partner, Wyoming Rossett of Jefferson City, Mo., one brother, two sisters, and several nieces and nephews.

He was preceded in death by his parents.

Graveside services and interment with military honors will be conducted at 11:00 am Friday, May 12, 2017 at the Missouri Veterans Cemetery at Jacksonville, Mo.

In lieu of flowers, memorial contributions are suggested to the AIDS Project of the Ozarks, 1901 E. Bennett, Suite D, Springfield, MO 65804.

Order Flowers