Obituary for Charlie Hogrefe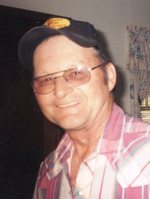 Mr. Charles W. Hogrefe, age 74 years, of Eldon, Mo., passed away Sunday, March 26, 2017 surrounded by his family at Capital Region Medical Center.

He was born on November 10, 1942 in Litchfield, MN, a son of the late Frank Papish and Marie (Gerjits) Hogrefe. He was married on July 19, 1987 in Litchfield to Mildred Hoffman.

Charlie was a hardworking, dedicated employee in fields of labor, security and farming.

In his past time, Charlie enjoyed fishing, boating, traveling and listening to country music.

Survivors include: his wife, Mildred Hogrefe of Eldon; four daughters, Wanda Hogrefe, Tami (Russ) Spears, Roxie Hogrefe and Rachel Hogrefe all of Jefferson City; two step-sons, Loren (Mary) Tritabaugh and Daryl (Nancy) Tritabaugh both of Minnesota; a brother, Rob (Marcy) Pengilly and two sisters, Marie Gran and Sharon (Jerry) Bockoven all of Minnesota; fifteen grandchildren, Josh Tritabaugh, Jonathan Fitcher, Hannah Hogrefe, Nick Tritabaugh, Tiffany Bratten, Joe Hogrefe, Madison Hoff, Chris Burgener, Brian Hoff, Morgan Tritabaugh, Kenny Stephenson, Brandon Tritabaugh, Leo Hogrefe, Emma McClain and Jaxson Hogrefe; a great-granddaughter, Ella Bratten; and many loving nieces and nephews.

He was also preceded in death by two sons, John and Joseph Hogrefe; a daughter, Patty Curtright; two brothers, Leo and Marvin Hogrefe; a sister, Marjorie Gray; two brothers-in-law, Duane Gran and Howard Gray; and a nephew, David Terrell.

A celebration of Charlie's life will be held at 10:30 am Saturday, May 6, 2017 at Forest City Cemetery in Litchfield, MN.

In lieu of flowers, memorial contributions are suggested to the Charlie Hogrefe Memorial Fund c/o Freeman Mortuary.
Order Flowers