Obituary for Scott Leslie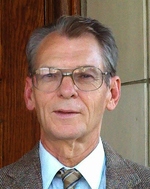 Mr. Scott Alan Leslie, 66, of Jefferson City, Missouri, passed away Sunday, March 20, 2016, at Adams Street Place in Jefferson City after a short illness.

Scott was born in Tucson, Arizona on March 12, 1950, the son of Dr. James T. Leslie and Gloria Borregard Leslie. He was the second oldest of four boys.

Scott attended Jefferson City High School, where he played football, and graduated from Wentworth Military Academy. He attended DePauw University, in Greencastle, Indiana. He was a scholar who had knowledge of a vast array of topics. He taught himself four languages, enjoyed classical music, and pursued learning throughout his entire life.

Scott also took pleasure in attending First United Methodist Church. He enjoyed Bible Studies and quiet discussions, and could often be seen taking in the services from his favorite spot in the back. His family is comforted in the knowledge that Scott is now in Heaven and made whole. He also liked his time at New Horizon's where he had friends and caretakers who were special to him. Special thanks to Clayton Curtner for helping his family through his medical and Hospice care.

He is survived by: his parents, Dr. James and Gloria Leslie of the home; three brothers, Terry Leslie and his wife Donna of Independence, Jay Leslie of Jefferson City, and Chris Leslie and his wife Susan of Camdenton, Missouri; and his uncles and aunts of North Carolina. Always being thoughtful, Uncle Scott rarely missed wishing his nieces and nephews Happy Birthday. He was well loved by Suzanne (Brad, Cade, Wes), Andrew (Sabrina), Jeff (Tara, Julian), and Sallie (Tyrus, Blair), who lovingly referred to him as Uncle Sock.

A funeral service will be held at 11:00 a.m. Wednesday, March 23, 2016 at the First United Methodist Church with the Reverend Daniel Hilty officiating. Graveside services and interment will be held at Riverview Cemetery.

In lieu of flowers, memorial contributions may be made in honor of Scott to New Horizons Community Support Service at 2013 William St., Jefferson City, MO 65109 or the First United Methodist Church 201 Monroe Street, Jefferson City, MO 65101.

Funeral arrangements are under the direction of Freeman Mortuary with services at First United Methodist Church.

Order Flowers